November 11 – Veterans Day – What does it mean for you?  Is it simply a day off from work; a day not to get mail; this year the added bonus of a three day weekend; and a day to take advantage of Veterans' Day sales?  There is nothing wrong with any of these, but will you also take time today, especially at 11 am, to remember those who have served our nation, put their lives at risk to protect and defend our Constitution against all enemies?  Will you be participating in a local Veterans Day event – a parade or a ceremony?  Will you take time to tell a Veteran thank you today?  Are you flying a flag today?
History of Veterans Day
Veterans Day was originally known as Armistice Day, having been founded in 1919 by President Woodrow Wilson as the first commemoration of the day in which the Allied nations and Germany when the armistice (temporary cessation of fighting) seven months before the official end of World War I.  The armistice went into effect at 11:00 on 11/11/1918.
President Wilson proclaimed: "To us in America, the reflections of Armistice Day will be filled with solemn pride in the heroism of those who died in the country's service and with gratitude for the victory, both because of the thing from which it has freed us and because of the opportunity it has given America to show her sympathy with peace and justice in the councils of the nations…"  It was designed to be a day in which local communities conducted parades, and public meetings and that all businesses would stop briefly at 11:00 in remembrance.
Congress would officially recognized Armistice Day with the passage of a concurrent resolution in June 1926.
Whereas the 11th of November 1918, marked the cessation of the most destructive, sanguinary, and far reaching war in human annals and the resumption by the people of the United States of peaceful relations with other nations, which we hope may never again be severed, and
Whereas it is fitting that the recurring anniversary of this date should be commemorated with thanksgiving and prayer and exercises designed to perpetuate peace through good will and mutual understanding between nations; and
Whereas the legislatures of twenty-seven of our States have already declared November 11 to be a legal holiday: Therefore be it Resolved by the Senate (the House of Representatives concurring), that the President of the United States is requested to issue a proclamation calling upon the officials to display the flag of the United States on all Government buildings on November 11 and inviting the people of the United States to observe the day in schools and churches, or other suitable places, with appropriate ceremonies of friendly relations with all other peoples.
In 1938, the 11 November was declared a legal holiday dedicated to the cause of world peace, and set aside to honor veterans of World War I.  In 1954, after World War II and the Korean Conflict, the word "Armistice" was replaced with "Veterans" and the day was expanded to honor all veterans.  The Secretary of the Veterans Administration was subsequently appointed Chairman of a Veterans Day National Committee to insure the day continues to focus attention on the important purpose of Veterans Day: "A celebration to honor America's veterans for their patriotism, love of country, and willingness to serve and sacrifice for the common good." (http://www.va.gov/opa/vetsday/vetdayhistory.asp)
Statistics on Veterans
The Veterans Administration is the second largest federal agency, with more than 300,000 employees.  The last of the 4.7 million World War I veterans have passed now.  Of the 16.1 million who served in World War II, 1.7 million are still with us.  This past summer, we lost one of these veterans, my dear friend, Clinton Ray Miller.
During the Korean War, 5.7 million who served, there are 2.275 million still with us.  Men and women like my father who grew up in the Depression, and now in their 80s and in declining health.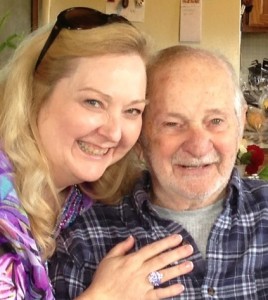 In total between 1775 and 1991 more than 41.8 million Americans served in the military during war time.  (http://www.va.gov/opa/publications/factsheets/fs_americas_wars.pdf)
 Modern Veterans
Do you realize that we have been at war for 12 years now?  We have men and women serving in at bases around the world.  This war is different than previous wars.  We are not fighting an enemy in uniform, officially representing a single or group of countries.
This is also a war without a draft.  We have relied heavily on our National Guard and Reserve Units.  These families have sacrificed much to have a father or mother – and sometimes both – deployed three or more times in the last 12 years.  For those in Special Forces Units, there have been 8-11 deployments.  This is a huge sacrifice to families and local communities where first responders were often also National Guard and were called up to active duty.
More than 2 million men and women deployed in the first 10 years of the Global War on Terror which began after we were attacked on 9-11-01.  More than 4,500 lost their lives in battle and more than 30,000 were wounded in action.  Because of the advances in battlefield medicine, many lives are saved under extraordinary conditions.  Men and women whose vehicles are blown up with improvised explosive devices (IEDs) survive, even with the loss of one or more limbs and serious brain injuries.
The Signature Injury:  More than 20% of the 2 million likely suffer with Post Traumatic Stress Disorder and/or a Traumatic Brain Injury (PTSD/TBI). What most of the public and even those in the military serve do not realize is that if you are close to an explosion, there is a concussive blast that everyone within close proximity is exposed and potentially injured by.  This is why so many have TBI – their brain was literally shaken up with each bomb blast.  The military has learned a lot and is now doing a much better job with 'in the field' evaluations.
Too many come home and self medicate with alcohol or other substances or get lost into  the cycle of off label prescribing of psych meds, all with black box warnings of suicide risk.  I heard on a news report last week that we lose another veteran to suicide ever 65 minutes.   This does not have to be.  We have not lost more veterans to suicide than we lost on the battlefield.
For someone who has watched my colleague, Dr. William Duncan devote the last 12 years of his life to making hyperbaric oxygen therapy (HBOT) at 1.5 ata (the Harch Protocol) available to our war wounded, and seeing those in positions to make this available system-wide stand as barriers rather than facilitators, I am beyond frustrated.
HBOT 1.5 ata is oxygen delivered under slight pressure, is safe, effective and has an evidence base.  HBOT has been accepted for Medicare reimbursement and is routinely used for altitude sickness and 'the bends' in the military.  Tricare has reimbursed for some treatment but not all.
I have witnesses military medical leadership deny its benefit, tell Congress it cannot be adopted because it is 'off label' – a standard which if adopted would curtail the use of about 60% of medications within the VA/DOD health system including all but one of the anti-depressants being used with PTSD patients.  I've observed that the government was willing to fund and conduct poorly designed studies rather than work with a nation-wide network of established network of hyperbaric facilities.
I have also talked to numerous veterans and active duty military members at all levels of rank who have benefited from HBOT.  One officer I spoke with went through the best military medicine, but did not recover from his TBI.  He shared that with one medication, he for the first time thought about suicide.  It was only after he accessed HBOT, several years after his injury and forced retirement that he began to have recovery.
I also met a Navy Seal whose military career was saved after a training accident with the use of  HBOT.  He recovered and returned to a war zone, numerous times to be awarded some of the highest medals of valor for his acts.  I have seen the studies and data showing not only recover from brain injury but recovery of lots IQ points.  The 15 points recover is according to Dr. Duncan the difference in someone struggling to graduate high school and going on to graduate from college.
You may have seen the good work of my friend, Dr. Frank Lawlis with veterans using HBOT and other therapies on the Dr. Phil show.  His clinic in Texas (http://www.lawlispeavey.com/) is truly innovative and doing tremendous work.
If you want to learn more, or know someone that is living with PTSD and/or TBI, please visit International Hyperbaric Medical Foundation:  http://www.hyperbaricmedicalfoundation.org/.
I have a personal vision that HBOT can become a part of 'material' command – that all returning troops can receive HBOT and peer to peer counseling in the last 30 days of deployment as they are packing gear and equipment and preparing for their return stateside.  Such a plan would dramatically improve the health and well-being of our troops.
 Volunteers Making a Difference
There are many organizations that help veterans.  In every community around the country there are American Legion, VFW and DAV chapters.  They do amazing work in helping veterans and family members.  When I am on Capitol Hill, I am always impressed that it is members of these groups that come to Washington to push legislators to help veterans.  They engage and lead by example.  (http://www1.va.gov/vso/VSO-Directory_2012-2013.pdf)
One group that I would like to give a shout out to is the Twilight Brigade. (http://thetwilightbrigade.com/)  Their Chairman, Dannion Brinkley is a good friend, a USMC veteran and someone who walks the talk.  The Twilight Brigade was founded in the late 1990s to train volunteers to serve at the bedside of dying veterans.  Based in California they have chapters across the country and have trained more than 6,000 volunteers.  Too many of our veterans have no one to visit with them when they are in nursing homes and hospice units.  Volunteers like the Twilight Brigade improve those last months, weeks and days.  As someone who is a trained hospice  volunteer, I found the Twilight Brigade training was a tremendous supplement to the standard training.
The last time I was in Las Vegas I had the pleasure of seeing the Terry Fator Show (http://terryfator.com/).  He is an amazing talent, and the show made better knowing that he contributes the proceeds from the sales of the store outside his theater to veterans' organizations like the Twilight Brigade.
 One of the Greatest Bids Adieu  
This past month, Congressman CW Bill Young of Florida passed away after more than 50 years of public service.  A high-school dropout born and raised in Pennsylvania, Congressman Young moved to the St. Petersburg area in 1945. He served in the Florida National Guard from 1948 to 1957, and was honorably discharged as a master sergeant.  After serving at the state level, he ran for Congress in 1970 and was re-elected 22 times.  At 82 years of age, he had announced his intention to retire after this term, but was hospitalized and later succumbed to a chronic injury related to the  back injury received in a plane crash in 1970.
Congressman Young was one of the 'good guys' on Capitol Hill.  He fought hard to improve health care at military and veterans facilities.  He used his position on the Appropriations to fund beach preservation activities and medical research.  Whomever is elected in his seat will have big shoes to fill.
As I was thinking about what I would write today, I realized that the last three of our Presidents, men who served as Commanders in Chief, never saw combat.  In fact, President Obama never served in the military.  As the 2016 presidential field begins to form, I for one hope that we have among the field of contenders  a few men and women who have served in uniform and know from personal experience the meaning of war.  I also hope that we elect more veterans into the House and Senate.
To veterans and their families and especially Elliott, Nathan, Gil, Dannion, Wayne, Steve, Ernie, Dan, Pat, Robert, Rob, William, and Luis – thank  you.
Always,
Beth